Corporate Events and Functions
Most bars have a promotion to get people in before they normally get busy called a happy hour. Did you know that balloons are not just for birthday parties? Did you know that some companies have socials for their employees that are similar to happy hours? These socials are great for employees to enjoy the company culture without having to worry about the stress of deadlines. Corporate events can be very simple or super fancy.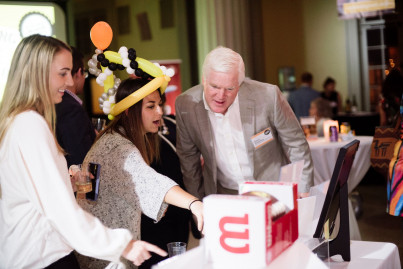 What
At some companies they bring in some alcohol on a Thursday afternoon and that is it. In other companies it has a theme, is catered and there is entertainment. I have performed at several of these events. People do not realize how intricate and detailed balloon designs can be. I have had the pleasure of entertaining at many of these and can tell you that the balloons have many benefits for a workplace event.
Why
Some of the benefits that balloons bring to a corporate event includes: ice breaker, improved atmosphere, cooler pictures, and awesome keepsakes. I have seen people from different departments who have not ever met bonding over their different balloon designs. Having balloons at an event makes it feel less like a stuffy office and more of a cool place to let loose. The pictures at the event allow the participants to remember their balloons and their reactions to the balloons. The people who receive a balloon not only get to keep it they can do whatever they like with it. I have heard of employees decorating their cubical with the balloons I have created.
Other Options for Corporate Events
So, your company doesn't do happy hours, cool. Jonah's Twisters has entertained at take your kid to work day. We also offer balloon twisting workshops and we can access a network of other entertainers. Does your company have a booth at a fair, festival, or tradeshow that you would like to increase foot traffic? Jonah's twisters can help engage your audience and inform them about your product. We also perform at company holiday parties.
We would love to talk to you about your event and the different options that we have to make your event successful. Such as clowns, magicians, stilt walkers, face painters, and caricature artists.