Elevate how you celebrate.
Balloon Art for all events.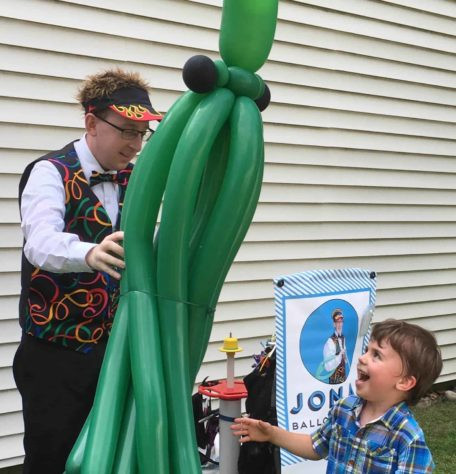 Looking for unique birthday party ideas for your kids? You have come to the right place! I specialize in creating all kinds of balloon animals and sculptures. Kids and adults love watching their ideas materialize in balloon form, right in front of their eyes. Some balloon makers ask that you choose from just a few creations but with me, the sky's the limit! I also have lots of entertainment connections and can help you create a remarkable party experience for your child. I balloon in Boston and the surrounding areas. Click on Learn More, to see some of my work and to start planning a great party!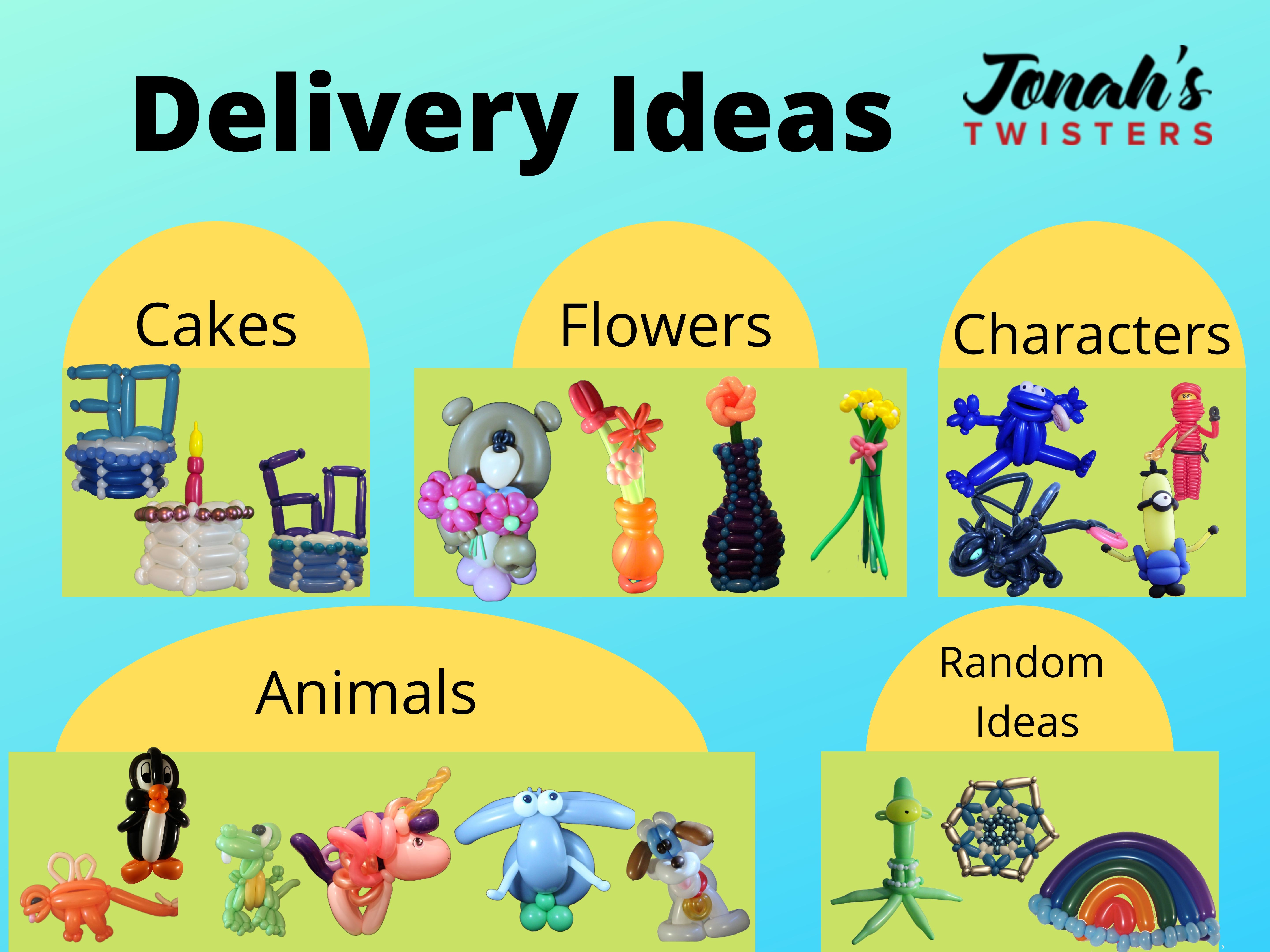 Non-Contact Delivery
Birthdays, anniversaries, new babies or maybe it's just a Tuesday and you are looking to brighten someone's day - I can deliver a balloon art creation right to their doorstep! Check out the delivery store and contact me today for information about how to order one for someone you love! (Please contact to place an order online ordering is currently disabled)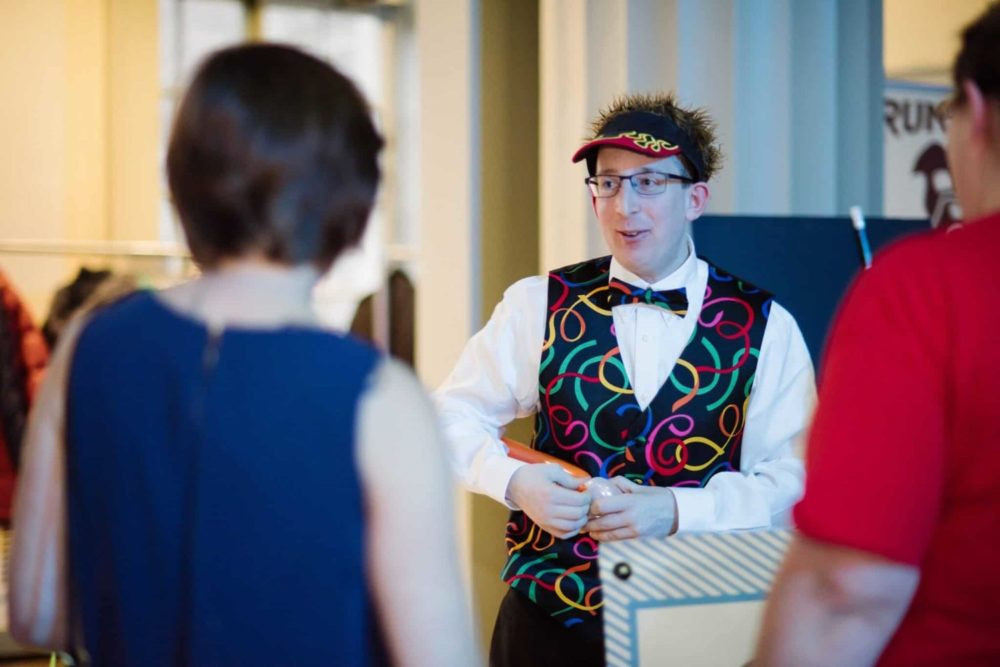 The best corporate events are the ones with fun and surprising activities that get workers thinking outside of their everyday routines. I have entertained hundreds of corporate workers with my elaborate and creative balloon art. Guests have tried to stump me with their balloon art requests and I have made it all work! As a balloon artist and entertainer, I can make your next corporate event a memorable one. Click on Learn More, to see some pics and get some ideas for a great party!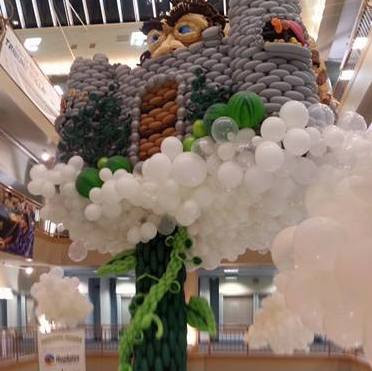 Do you need something extra that will add magic and color to your event? I can build a balloon sculpture that will capture the attention and admiration of your guests. I've done everything from a 75 foot tall beanstalk and castle to a life-sized balloon person. I can do centerpieces and many other balloon decorations like chuppahs, arches, chandeliers, and so much more. If you have something to celebrate, do it with eye-catching balloon art. Click on Learn More for pictures and more information about how I can create something truly astounding for you.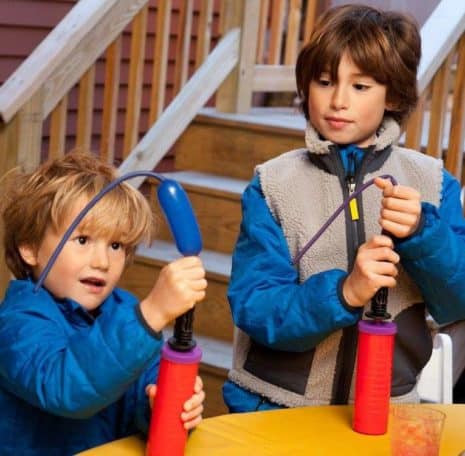 Do you or your kids want to learn the fine art of balloon twisting? I'm an experienced Boston Balloon Artist and I offer a workshop that instructs aspiring balloon artists on the beginner basics of twisting. It is hands-on and students will leave the workshop having completed at least one balloon creation (usually many more than one!). These workshops are great for birthday parties, playgroups, corporate retreats and many other local events. Click on Learn More, for more info on how to book this distinctive experience!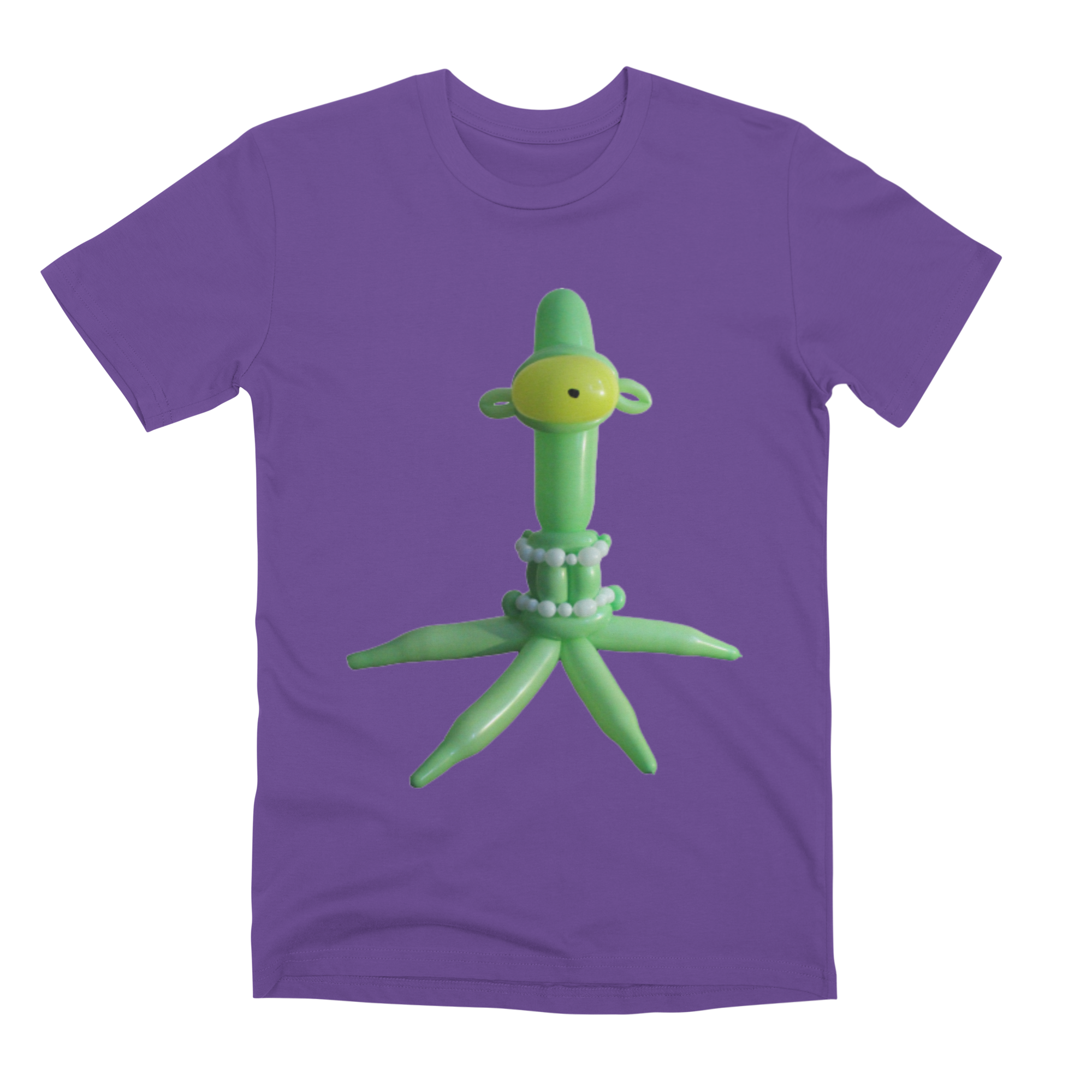 Want your own Jonah's Twisters swag. We have masks, t-shirts, towels, mugs, and more. Unlike the deliveries these items can be shipped anywhere.
Other Services
If you are looking for something else, we have a network of various other services that we can provide. Those services include princesses, face painters, clowns, stilt walkers, magicians, and more. Please reach out for more information.
Buzz About Jonah
Testimonials
"The balloons were awesome, Jonah's Personality was fun, and everyone really enjoyed the whole experience! He was on time, go right to work, and even stayed a few minutes past his stated hours to fix a broken balloon, making one special girl very happy!"
"Jonah was wonderful—punctual and professional, and his skills are out of this world. All the children at the party went wild for his balloon creations. I would recommend him highly for any event."
"Jonah was wonderful with the children at the fair! He accommodated everyone and has a very nice way of interacting with children of all ages. There were so many children in line he offered lollipops to keep them occupied."
"Everyone seemed to have a great time interacting with you and getting neat balloon creations to take away. Thanks so much for helping us make it the best View ever!"
"He easily became the focal point and life of the party when he start taking requests for sculptures; not to mention the pirate-themed party hats!"
"Thank you for such a fun evening! You were definitely the highlight of the event, and I loved how having the balloons twisted made for a great icebreaker! It got people chatting from other teams on our floor, and we will definitely be in touch about future events at the company!"
"Jonah was very easy to work with for our wedding reception. Our guest, young and old(er), enjoyed the balloon art!"
"Jonah Faigel, who owns Jonah's Twisters, made these amazing balloon sculptures of James and his guitar. There's even a blue shirt!"
List of Public appearances for Jonah Faigel Boston Balloon Artist.